Solo
Jeremiah Lockwood has made several solo albums over the years that showcase his fingerpicking guitar style, his connection to historic genres of blues and Jewish music, and collaborations with important artists.
CLICK HERE TO LISTEN TO JEREMIAH'S RECENT SOLO INSTRUMENTAL ALBUM.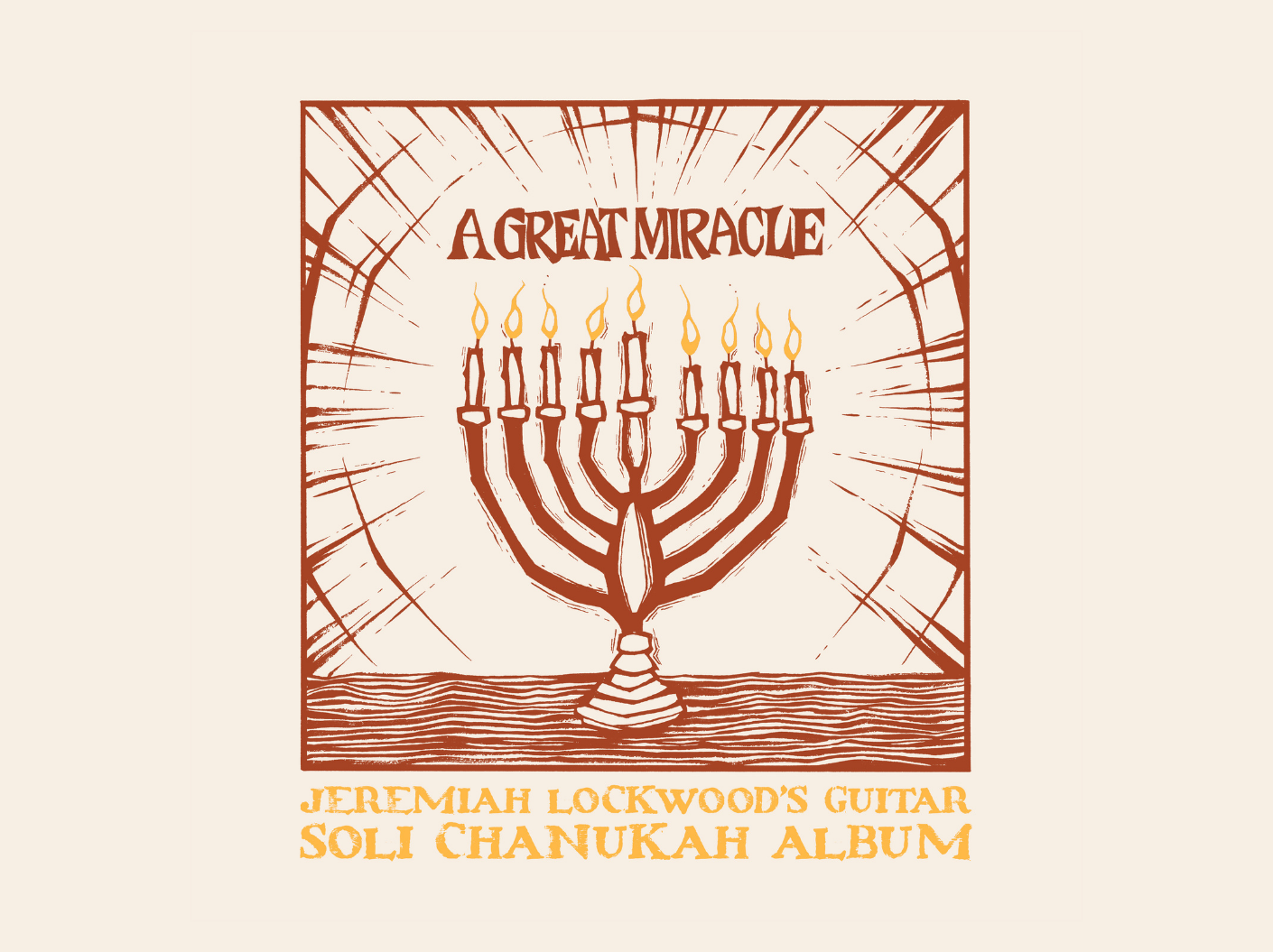 Jeremiah has developed a voice working as a liturgist and prayer leader, leading High Holiday services for the past decade in collaboration with Rabbi Dan Ain, first in Brooklyn as part of the Because Jewish Community, and for the past two years at Congregation Beth Sholom in San Francisco. Since 2019, members of The Sway Machinery have continued to perform Jeremiah's music as part of the Because Jewish community's High Holidays offerings, with Yula Be'eri serving as vocal soloist.
During the coronavirus epidemic of 2020, the High Holiday Services were offered as a video recording.
For the past three years, Jeremiah has developed a performing arts program at Congregation Beth Sholom, curating Listen, a monthly concert series. Where is the boundary between the pleasure and emotion inspired by music and the joy and spiritual engagement that we encounter in prayer? Is listening a spiritual experience? Curated by musician and scholar Jeremiah Lockwood, Listen explores these questions in the context of a Friday evening service. Jeremiah curates offerings from world-renowned musicians working in diverse genres to present profound and soulful musical experiences. Listen offers an opportunity to engage in deep listening, hear virtuosic performances, and learn about sacred music traditions, broadly construed to embrace the breadth of musical experiences that engage the spirit - both Jewish traditions and those of the people Jews have shared homelands with today and across history.
RECORDS
LOCKWOOD (System Dialing Records, 2014)
https://systemdialingrecords.com/artist/jeremiah-lockwood/#records
This record represents the first ever documentation of Jeremiah's performance as a solo Blues guitarist and vocalist. LOCKWOOD represents a loving and visceral presentation of the revered country blues tradition Lockwood learned from his longtime teacher and collaborator, the late great Piedmont Blues legend Carolina Slim. Lockwood and Carolina Slim performed together on the streets and in the subways of New York City for close to two decades.
Kol Nidre (Because Jewish, 2016)
http://www.becausejewish.com/kolnidre
Kol Nidre contains nothing but enigmas---it is a fairly dry legalistic text that has come to be looked at as soul drenched poetry, ringing tears from the eyes of the people as they contemplate their mortality. The famous Kol Nidre melody is considered one of the oldest in the cantorial music canon, dating to the Middle Ages, and yet it's melody plainly bears the mark of 'modern' European classical music influence, attesting to the endless changes that Jewish sacred music is constantly undergoing. On this record I try to take all of these paradoxes into account, drawing from the arcane and the earthy, the folkloric and the modernist, to make something that holds true to the beautiful shape-shifting of the cantorial music tradition. Features Shoko Nagai on organs and John Bollinger on drums.
The Nigun Project, (The Forward, 2011)
https://forward.com/tag/the-nigun-project/
Brooklyn musician Jeremiah Lockwood, front man for The Sway Machinery, collaborated with diverse partners from a wide variety of musical fields and genres to create 10 original nigunim, or songs (mostly) without words — meditative and incantatory melodies to raise the spirits, transform the mundane into the holy and elevate the soul toward the divine. Crossing continents and genres, this imaginative collection of recordings is the product of Lockwood's yearlong appointment as artist in residence at The Forward.
American Primitive (VeeRon Records, 2005)
https://www.allmusic.com/album/american-primitive-mw0000403311
Debut solo album, produced by Stuart Bogie and featuring a set of characters (Nick Movshon, Colin Stetson, Jordan McLean) some of whom who were soon to be assembled to form The Sway Machinery.